Spring Green & Oyster Grey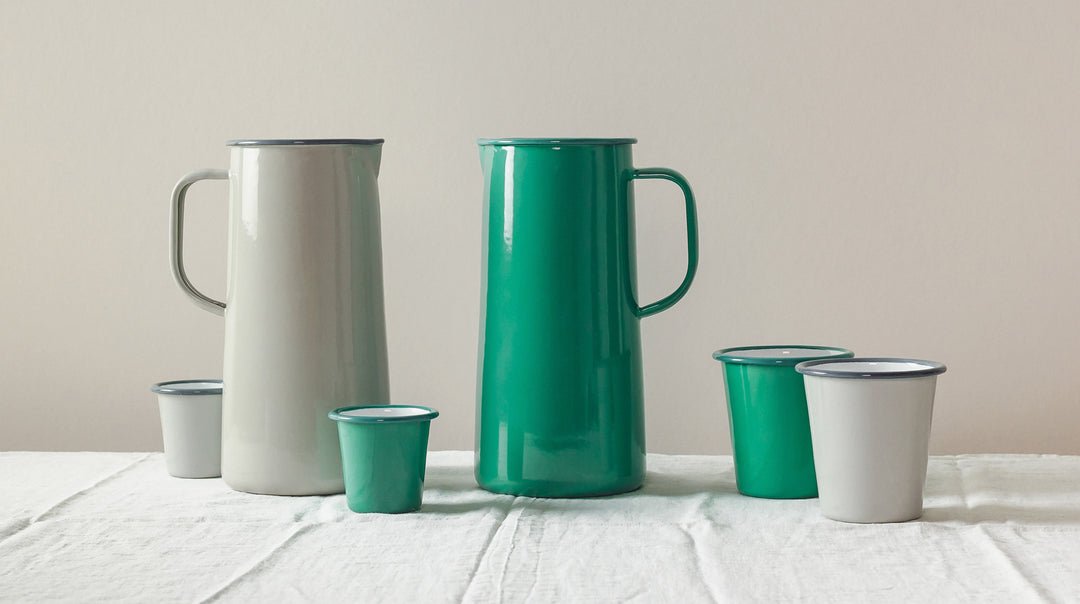 Introducing our new staple neutral, Oyster Grey, which compliments our established Classic Blue & White and Pigeon Grey colors. The subtle grey on grey contrasting rim makes the product recessive allowing the content to stand out - be it a colorful bunch of Spring daffodils or tulips. The name was inspired by the steeped history and heritage of eating oysters in Britain. The color itself is also reminiscent of the pearly greys found on an oyster shell.
In contrast, our new 'Spring Green' is a bold and lively addition to the Falcon ranges, inspired by delicious Spring green recipes that emerge this time of year. The enamel finish lends this color an intense luminosity in the correct light but it can also appear subdued against a similar tone background. It is a true statement piece for a table setting or display item for the home.
Our new limited edition colors are available to purchase in our tumbler, mini tumbler ranges.
Our Spring Green and Oyster Grey 3 pint jugs will launch later this year.
Featured Products