Kitchen Set
Falcon enamelware has a range of items that are vital to any kitchen. Our kitchenware range is colourful and practical ensuring it not only works well in your home but also looks great. Our enamel kitchen sets come in a range of sizes, allowing big chefs and little chefs to enjoy cooking in the kitchen.
Our new 'Big and Small Set' is great for families wanting to involve their children in cooking activities and inspire a passion for food. Each set includes a tumbler, mini tumbler, mug, espresso cup, big and little sauce dishes. Our range of enamel kitchenware ensures that everyone feels included in the kitchen. We love serving small hot chocolates or desserts in our espresso cups and mini tumblers. And when the kids aren't using them, they are great for coffees or Affogatos. The new big and small set is a unique baby shower gift that will be popular with parents and children. With all our enamelware being forged from strong steel you can be reassured that your gift will last a very long time and survive many years of use.
Our Prep Set is also great for getting your children involved in the kitchen. The set includes bowls from 4.7" to 9½", as well as a colander. Our smaller-sized bowls are great for little hands that want to help with the cooking or baking. Additionally, all our enamelware is shatterproof, meaning that you can include children in the cooking process without fear of plates or bowls cracking or breaking.
Featured Products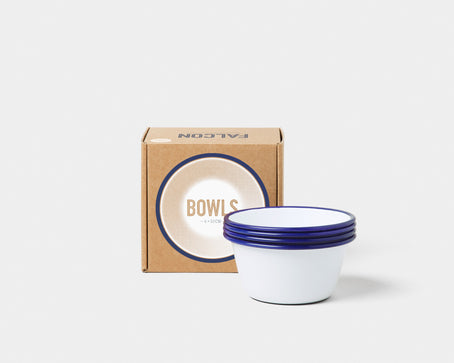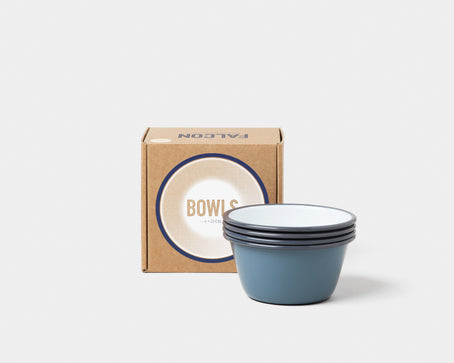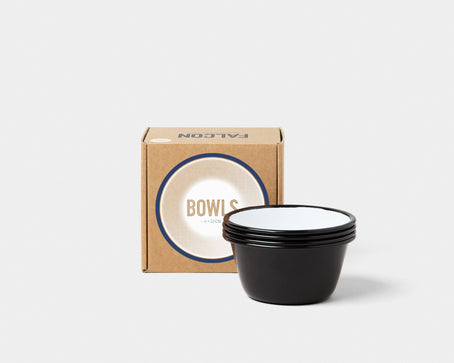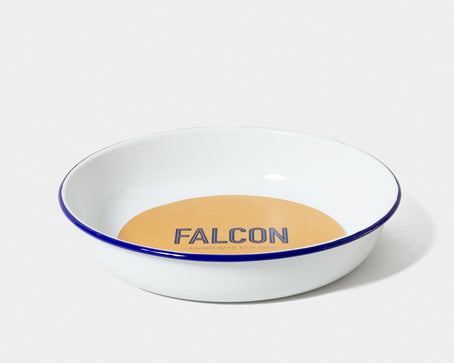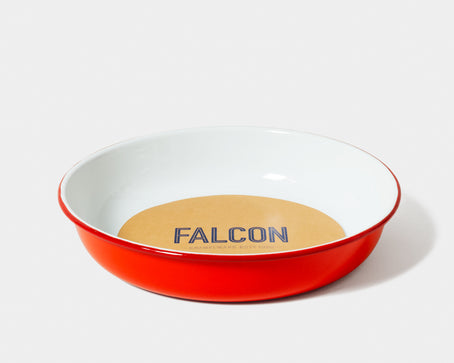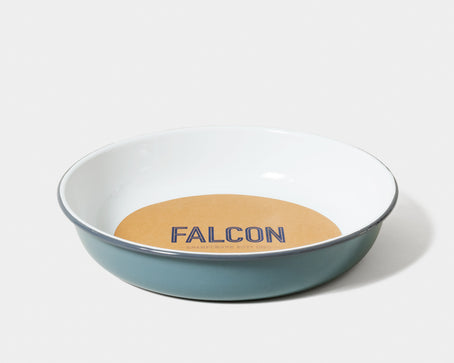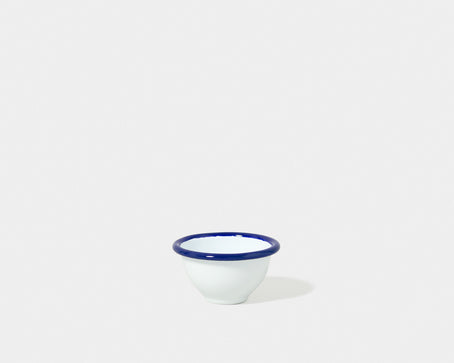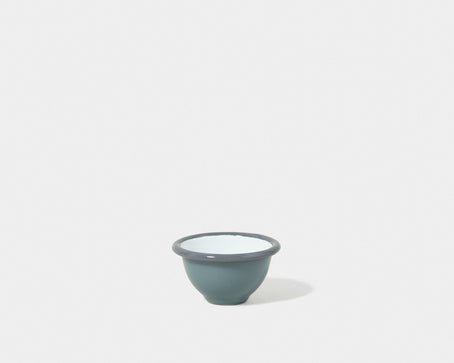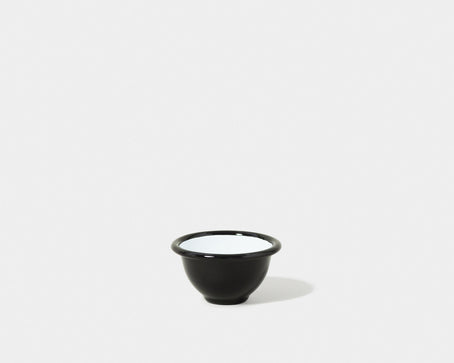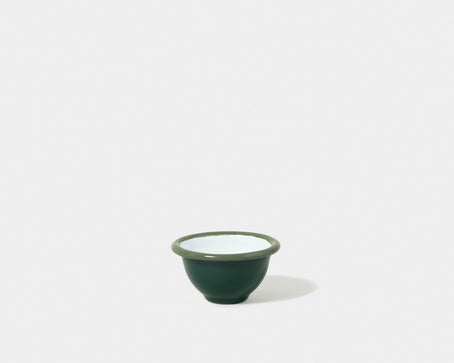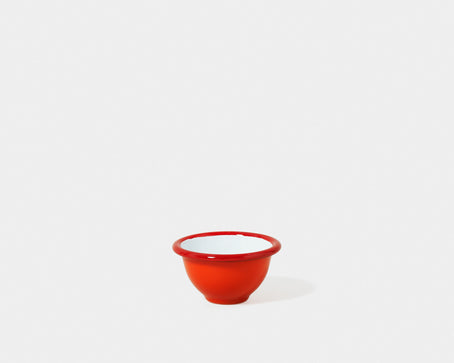 Our range of products for your kitchen also extends to our small pinch pots. These cute, little pots pack a punch and have been designed as one of our most versatile products. Use these pots in your kitchen for mixing and holding seasonings, spices and herbs. And when serving they can be filled with a range of condiments or butter to be placed around your table. Another fun use of our pinch pots is as egg cups for large eggs. Served on one of our 9½" plates with a couple of slices of toast, these pinch pots complete a perfect breakfast set-up.
If you are searching for a recipe to try with your children this weekend, have a look at Lily Vanilli's 'Better than your nan's Banana Chai Loaf. The banana loaf is gluten-free and cooks perfectly in our enamel loaf tin.
LILY VANILLI'S 'BETTER THAN YOUR NAN'S!' BANANA CHIA LOAF (GF)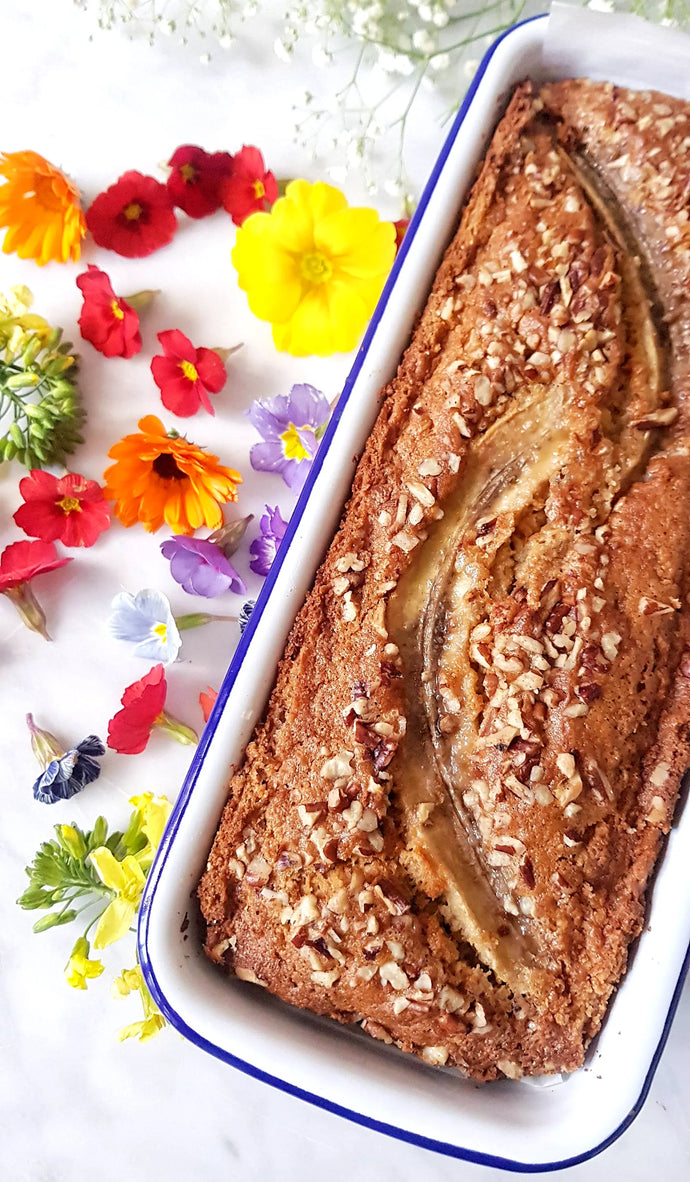 Ingredients
Gluten free flour 90g
Ground almond 100g
Buckwheat flour 100g
Baking soda 1.5 tsp
Salt 0.5 tsp
Unsalted Butter (Soft) 150g
Caster sugar 200g

Light brown sugar 45g
Eggs
Mashed, very ripe large bananas 3
Sour cream 170ml
Extra banana 1
Demerara sugar (for sprinkling)
Method
1. Preheat oven to 180c
Tip: if your bananas aren't fully ripe, bake in the oven on a baking tray until black and very mushy to the touch - approx 10 mins, then cool before using.
2. Combine flours, ground almond, baking soda and salt evenly in a bowl and set aside. Now beat your sugars and the soft butter in a mixer with the paddle attachment, until light and fluffy. Add eggs and mix to combine evenly, then flours, again to combine evenly, then add the banana and sour cream and mix everything up nice and even and smooth.
3. Line your Falcon pan with paper, fill evenly with the mix and slice the final banana lengthways, laying it cut side up on top of the batter. Sprinkle it all over with the demerara and bake for 60 mins or until a toothpick inserted in the centre comes out clean. If starting to brown too much and not quite baked yet, place some tin foil over the top and continue baking until it's done.
4. Decorate with fresh edible spring flowers for Easter.